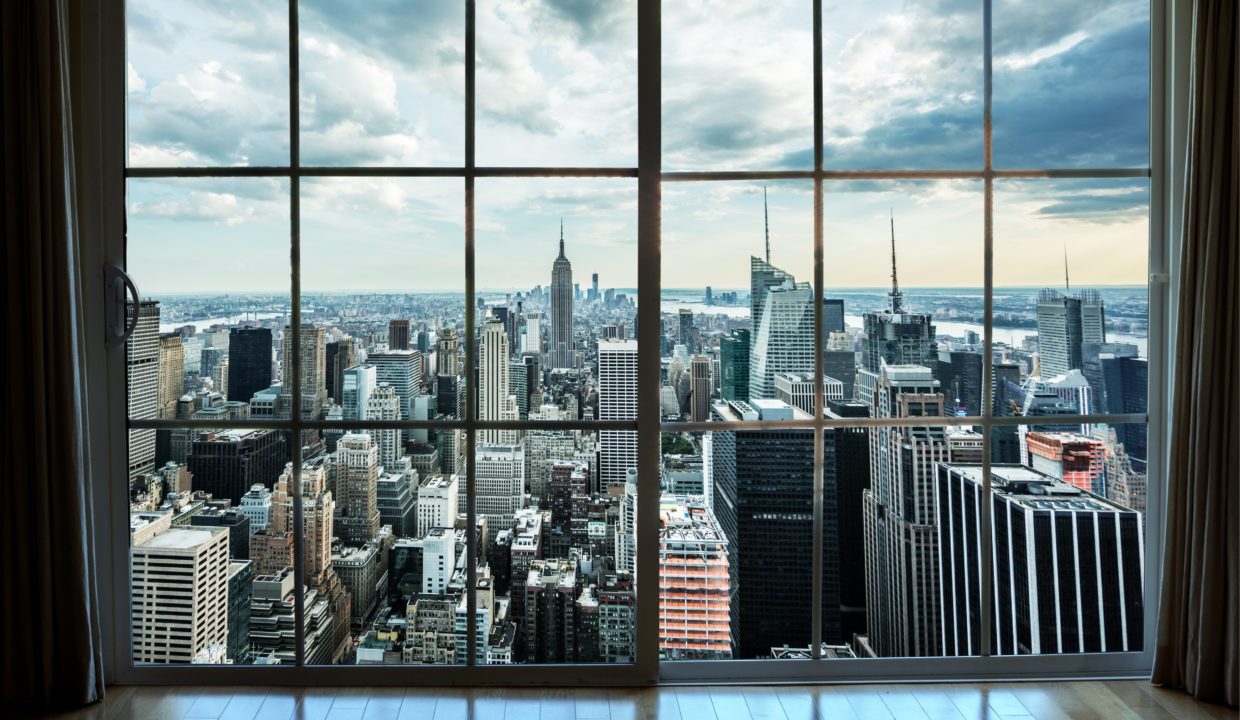 10 Tips and Strategies When Buying a New Condo in NYC
If you're interested in purchasing property in NYC, buying a new condo is a fantastic option. Condos in NYC continue to gain popularity among property investors for their high-end amenities and modern layouts. Unlike single-family units, condos are privately owned units within a building or community filled with other properties.
While condo owners have full jurisdiction over everything inside the condo unit, residents share a common space or areas and amenities such as gyms, lawns, pools, and tennis courts. Before investing in condos for the first time, here are a few tips and strategies to help you make an informed decision about your purchase.
1. Work With an Experienced Real Estate Agent
When you're buying a new condo, protect yourself and your investment by hiring an experienced real estate agent. An experienced agent will monitor the process and do extensive due diligence on the builder. They will thoroughly review the offering plan to check on the developer's reputation and financial strength. That enables the agent to inform you of any risks so they can mitigate or eliminate the risks through negotiation.
2. Pay Attention To Closing Costs
Closing costs involved in buying a new condo in NYC are usually higher than in resale transactions. The purchase price for new development may include:
Sponsor's attorney fees
Capital contribution fees
NYC and state transfer taxes
Mansion tax
Mortgage recording tax
As a buyer, you can negotiate with the developer to ensure you're not required to bear their closing costs.
3. Prepare for Closing Delays
Buying a new condo pre-construction often results in closing delays. Legal disputes, financial difficulties, bad weather, or defective materials can all push back the end of construction. Ultimately, you may have to wait longer than expected to close and take occupancy of your condo.
To protect yourself against such delays, insist on including an outside date for the end of construction in the contract of sale. Such a clause allows you to cancel the agreement and get your deposit back if the developer doesn't meet the agreed-upon deadlines.
4. Tax Abatements Expire
Tax breaks help to promote construction, and builders will pass them on to buyers. Such breaks, however, expire after a set number of years. Buying a condo in NYC requires you to understand when the abatement expires and what taxes will be without any applicable breaks. Having that information in advance helps you purchase only what you can afford after the applicable tax exemptions expire.
5. Beware of Construction Defects
New construction doesn't necessarily mean there are no defects. Newly constructed buildings will often have different problems that even constructors can't oversee before closing. A completed unit could have roof leaks, plumbing defects, or warped wooden floors. Because a buyer can't inspect the house before signing the contract of sale, you should make sure it makes an inspection that meets your expectations a requirement for closing.
6. Preferred Lenders Have Conflicts of Interest
The developer of a new building may recommend a preferred lender. This is a financial institution the builder uses to obtain a mortgage. If any issues arise with the mortgage, the preferred lender will likely favor the developer over individual buyers. To avoid such a risk, choose your own lender or broker.
7. Read the Fine Print
Part of the condo-buying process should involve spending some time reading the fine print. That way, you can catch any minor details that may affect your ownership. The details may include answers to the following questions:
What building extras are you willing to pay for?
What are the subletting rules?
Are pets allowed?
How much are the condo fees for maintenance?
Are there any special restrictions?
Keep in mind that developers will often lowball the ongoing cost of amenities and maintenance in their offering plans. Some buildings will also specify that you can't sell your condo within a certain amount of time to prevent you from competing with the sponsor for unsold units. Carefully review the plan to ensure you understand exactly what you're paying for.
Take a look at our FAQs for answers to questions about Lincoln Towers.
8. Check the Developer's Track Record
The offering plan for a brand-new condo leaves room for many potential changes that may leave you regretting why you purchased the house in the first place. The best way to avoid construction defects and unwanted construction changes is to research the track record of the professionals responsible for making the blueprints a reality.
Check the reputation of the contractor, engineer, and project architect. Avoid any unnecessary risk by working with experienced and reputable professionals.
9. Bulk Purchases Can Result in Unnecessary Taxes
Purchasing more than one condominium in a new development then combining them can provide a more lavish home for purchasers than buying a single unit. However, without a proper tax plan, such bulk sales can be subject to New York City's Real Property Transfer Tax at higher rates than the lower residential rate.
You can avoid this by hiring a knowledgeable NY real estate attorney who can help you structure the transaction. Otherwise, you have one year to appeal a higher rate if you can prove that you combined the units after closing.
10. Holding the Developer Accountable Can Be Difficult
Real estate developers operate through business entities like limited partnerships, limited liability companies, and corporations that shield them from personal liability. These entities will often exist just long enough for a single project. Once the developer has completed the project, sold the property, and distributed money to its owners, holding it accountable for defects in your condo can be virtually impossible.
Bottom Line
Buying a condo in NYC can be an exciting way to own property or put your family in a new home. As a buyer, you have to be aware of the potential risks involved. Considering the tips and strategies mentioned above can make investing in property in NYC a more pleasant experience.
Are you ready to buy the condominium of your dreams? Work with a property agent who knows the NYC property market best. Contact Adam Kapner today at (212) 787-1214 to learn more about Lincoln Towers.