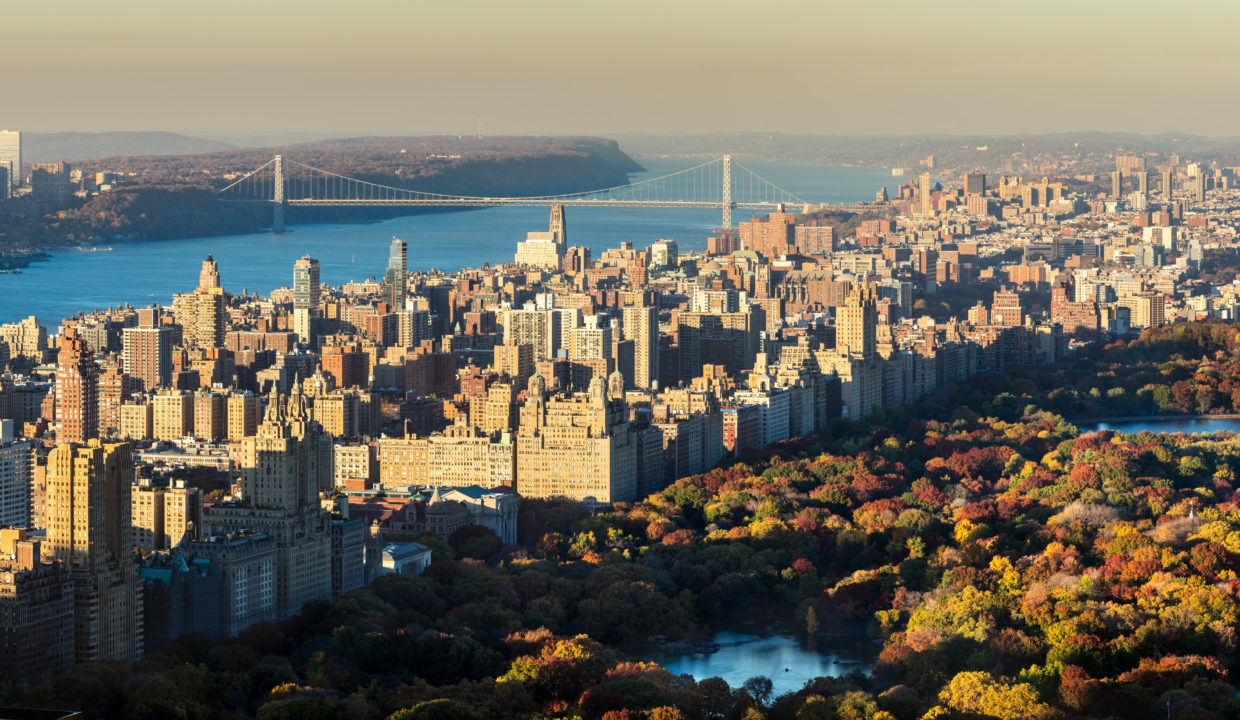 What to Do in the Upper West Side
The Upper West Side stretches from Columbus Circle on 59th Street up to 100th Street, and you cannot ask for a more New York City atmosphere. The area—brimming with eateries, grocery stores, museums, galleries, park spaces, and cultures of all kinds—is a go-to choice for locals and tourists alike.
Our experts at Lincoln Towers are here to share some of the many locales and amenities you can sample in the delightfully diverse avenues of the Upper West Side.
Sample the Local Eats
While Manhattan has no shortage of fine dining options, mainly known for its classic white-tablecloth restaurants, there are countless places where you can save money and still enjoy some quality cuisine.
New Yorkers and tourists flock to Jacob's Pickles, famous for its Southern-inspired fare and creative cocktails. Another go-to dining option is Nice Matin on 79th Street, a trendy French bistro with both indoor and outdoor seating that tends to get packed on weekends. We advise coming earlier during the week, so you can better enjoy the atmosphere and people-watching opportunities it affords.
Shop for Groceries
Why go to Whole Foods when you can support local artisans and enjoy some quality offerings at the same time? New York City's local grocery stores are more than just food stores, as they usually have their own restaurants with fair prices. One prime example is Zabar's, which has a delightful cheese section and a cafe next door with an old-school diner feel.
For those who want more of a one-stop-shop experience, the Columbus Avenue Grand Bazaar is the place to be. Unlike other outdoor markets, this NYC neighborhood market is open all year round, hosting hundreds of local vendors, from smoked fish merchants to vintage traders. We advise getting there early to snag unique finds and the best deals.
Visit Central Park West and Riverside Park
Getting dizzy from all the skyscrapers and tightly knit buildings? Stroll down Central Park West and enjoy the greenery and fresh air. Dog walkers, picnic goers, park bird watchers, and countless others take advantage of this vast public space to relax and unwind.
On the opposite side of Central Park is Riverside Park, which boasts unbeatable views of the Hudson River and Riverside Drive. Many locals and tourists make it a point to walk past the Soldiers and Sailors Monument, a neighborhood landmark dedicated to the Union men and women who served during the Civil War.
Admire the Diverse Architecture
NYC is filled with unique and interesting architecture, and the Upper West Side is no different. From West End Avenue to Amsterdam Avenue, you can find building styles on opposite ends of the spectrum.
A few notable examples include the sleek Time Warner center and the Renaissance-inspired San Remo Towers. Visiting Central Park is also a great way to sample New York's diverse cityscapes.
Learn Something New
The Upper West Side is home to countless museums and cultural institutions. We recommend visiting the New York Historical Society, which is an ideal place to learn the city's history regarding topics like women's rights and race in America. This museum is educational and suitable for visitors of all ages.
Another worthwhile stop is the American Museum of Natural History. This massive museum is fun for kids and grown-ups alike. It showcases dozens of exhibits on land mammals from all over the world in their natural habitats. From ancient civilizations to terrifying dinosaur skeletons, this is an easy place to spend much of your day.
Catch a Show
For those who want an authentic taste of Manhattan arts and culture, the Upper West Side does not disappoint. People can visit Lincoln Center, which showcases film, music, theater, dance, and opera. Be sure to visit the Lincoln Center website for information on their free events.
Another iconic locale is the Beacon Theatre. It hosts countless music and comedy events with performers ranging from Kacey Musgraves to Jerry Seinfeld.
Find Your Dream Location in the Upper West Side Today
From Columbus Circle to 100th Street, there is always something to do, someplace to be, and someone to meet on the vast and vibrant avenues of the Upper West Side. If you are looking to buy a property in the area, we are the team to work with.
Reach out to our friendly experts at Lincoln Towers to learn more about the prime spots in New York City. Call us at (212) 787-1214 today!